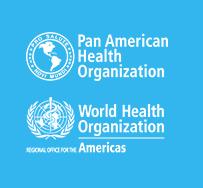 The Regional Coalition, of which the Veolia Corporation is a member, convened a teleconference call to review current coalition activities in Haiti. Participating were G.A.A.C. Council participants Dennis Warner, John Oldfield and Sy Rotter. The meeting was chaired by Dr Elizabeth Danel, the PAHO Deputy Regional Director. A presentation of the current cholera situation in Haiti was given by Dr. Jean Luc Poncelet of PAHO/Haiti. His report cited recent figures from the main cholera-affected Departments of Sud and Grand Anse that show an increase in suspected cholera cases from 2015 to 2016 with a noticeable rise since October as a result of Hurricane Matthew. An oral cholera vaccine campaign is targeting 810,000 individuals in 16 communes in Sud and Grand Anse. In addition, the health response includes deployment of staff to the affected departments, rebuilding of treatment structures and training of personnel for case management and infection control. At the same time, 82 rapid response teams are being deployed throughout the country, including 36 teams in Sud and Grand Anse. In the cholera-prone areas these team are distributing Aquatab pills and setting up emergency water chlorination points. UNICEF plans to have 60 teams permanently active nationwide throughout 2017.
 UNICEF also reported that it rehabilitated 10 water systems benefiting an estimated 10,000 persons, and that it worked with DINEPA to set up 24 mobile water treatment units benefiting 80,000 persons in Grand Anse, Sud and Nippes. Moreover, UNICEF supported DINEPA in the operation of the main water systems of Les Cayes benefiting around 100,000 persons. PAHO/WHO has recruited an alert/response coordinator for the National Coordination Cell.
Dr. Danel noted that the Haiti Medium-Term Plan (2016-2018) was the operative plan for cholera interventions in Haiti. There have been some discussions regarding the establishment of a Trust Fund at the World Bank to support the MTP, but final decisions have not been made and no further information is available.
The discussions were influenced by two earlier announcements. At the September 2016 meeting of the Regional Coalition, Dr. David Nabarro, Special Advisor on Haiti for the UN Secretary General, announced that the United Nations would provide US $181 million to support the Government of Haiti, Medium Term Plan for cholera control. Later, at the October UNC Conference on Water and Health, Dr Nabarro also stated that the UN would seek US $200 million to compensate families affected by the disease. These statements appeared to signal the possibility of new funds for water, sanitation and health interventions in Haiti but it is clear that the full development of a coordinated NGO WASH program in support of the Medium Term Plan is subject to the availability of expected UN funds.
Dr. Danel concluded the meeting by encouraging NGOs to work with the Cholera Technical Committee of which the Veolia Foundation is a member, and through which its Emergency Potable Water Service following Hurricane Mathew was integrated with DINEPA initiatives. She commented that the situation in Haiti will become clearer in a month or two after the new President of Haiti takes office.