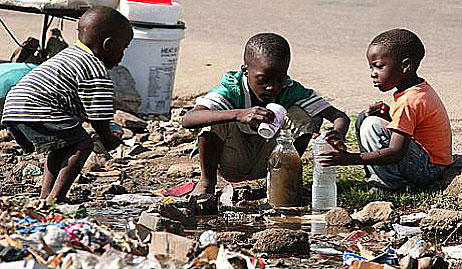 In September, many actions have been conducted to educate people to maintain a healthy living environment and to respect the rules of hygiene.
According to the Metropolitan Assembly of Accra and the Ghana Health Service, proper management of wastes, that are vectors for the spread of the disease, is necessary to fight against cholera.
Thus, the President of Ghana, John Dramani Mahama, has launched clean-up campaigns in the neighborhoods of the capital, in partnership with the Ghanaian local government.
Meanwhile, hygiene awareness actions were conducted to encourage people to practice good hygiene to prevent the spread of cholera.
Finally, sanitary conditions legislation of food sales has been strengthened to prevent infection by ingestion of contaminated food.