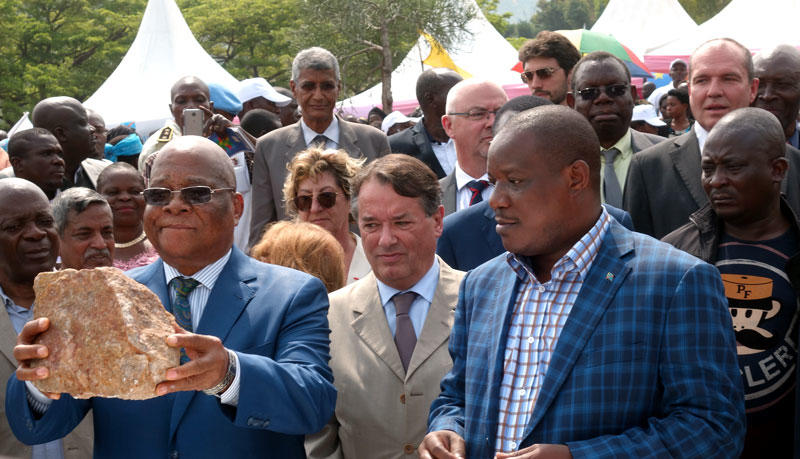 October 18, 2017 marked the beginning of an important phase in the fight against cholera led by the Veolia Foundation and its partners in the Democratic Republic of Congo (DRC) when the first stone of major rehabilitation and development work on the water distribution network was laid. The ceremony was attended by the French Ambassador to the DRC, the Director of Regideso, the Congolese water utility, the Governor of the province of South Kivu, the Executive Officer of the Veolia Foundation, and the Country Director of the French Development Agency (AFD). Didier Bompangue, national coordinator of the fight against cholera and waterborne diseases, also attended this important moment in the life of the country.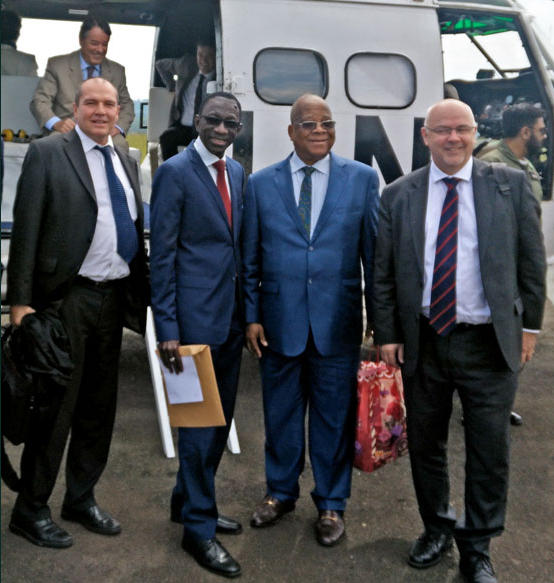 The program initiated is intended to develop, rehabilitate, and expand the drinking water infrastructure of Uvira, a city in South Kivu. For ten years, the Veolia Foundation has chosen to privilege access to water to curb the development and resurgence of cholera in the Great Lakes region of Africa.  
The fight against cholera in the DRC is one of the Veolia Foundation's landmark commitments.  After conducting numerous studies and analyzing the dynamics of the spread of the disease, an infrastructure development program was initiated. Jointly funded with the AFD and the European Union, this master plan is intended to double the plant's production capacity as well as improving distribution.  
Following calls for tenders in 2016 to start, monitor, and audit the works and to begin structuring the community fabric, the program is now entering its implementation phase. Works are soon to begin in Uvira!  
To find out more about the fight against cholera led by the Veolia Foundation.