The 8th annual meeting of the Global Task Force on Cholera Control (GTFCC) covered the recent activities and achievements of the GTFCC and the working groups. Despite the advances, many challenges remain including the COVID-19 pandemic, which has hindered many cholera control activities.
The 8th annual meeting of the Global Task Force on Cholera Control (GTFCC) took place virtually on June 8-10, 2021. The meeting covered the recent activities of the GTFCC and the working groups. The meeting also included updates of the Country Support Platform and the development of the Cholera Research Agenda. Three countries, Mozambique, Kenya and Ethiopia, also shared their national perspectives on the development of National Cholera Plans (NCPs).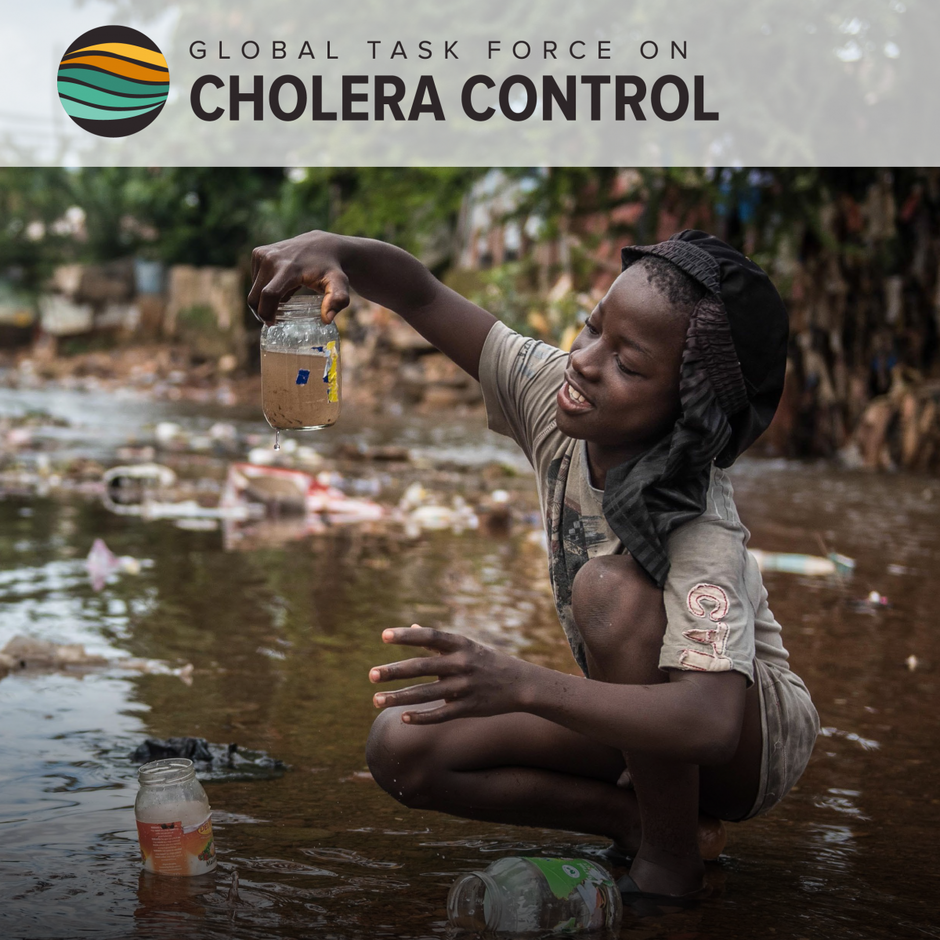 First, each working group highlighted their recent activities and achievements:
The surveillance working group is completing work on minimum standards for indicator-based surveillance and reviewing case definitions for suspected cases, confirmed cases and probable cases, which is critical to identify hotspots, effectively target interventions and monitor the progress of NCP implementation. The working group is also revising the GTFCC method to identify cholera hotspots for targeted interventions. Finally, efforts are being made to inform the development of a framework for cross-border coordination and cholera surveillance.
Access to clean drinking water, sanitation facilities and improved hygiene are critical to control and prevent cholera. The WASH working group has been working to identify key WASH indicators for the hotspot identification method and piloted a WASH minimum package alongside an emergency oral cholera vaccine (OCV) campaign in Tigray, Ethiopia. This working group has also reviewed several NCPs to include a stronger focus on WASH.
Despite delays due to other priorities and restrictions associated with the COVID-19 pandemic, the cholera case management working group has published an interim technical note on the treatment of cholera in pregnant women, updated the mobile cholera application, and worked on a multisectoral approach to responding to cholera outbreaks through case-area targeted interventions.
To control and prevent cholera, communities must have a voice in decision making and public health program design. As a result, it was decided that community engagement should be an official GTFCC working group. Community engagement is a cross-cutting field for all other groups.
Finally, the OCV working group has worked on aligning OCV prioritization criteria with hotspot mapping, integrating OCV use into NCPs, and implementing more preventive campaigns, along with other activities. Despite the limitations due to the COVID-19 pandemic, vaccination campaigns were implemented in at least eight countries in 2021.
Following a call from countries for additional technical support to develop and implement NCPs, the GTFCC established and launched the Country Support Platform. The platform aims to support the following outcomes: (1) development and implementation of NCPs through multisectoral coordination mechanisms, (2) resource mobilization to fund NCP objectives and (3) multisectoral technical support and capacity building.
Concerning NCP development, post-Roadmap NCPs have been launched in Bangladesh, Somalia, Zambia and Zanzibar. Draft NCPs for Ethiopia, Kenya and Zimbabwe have been submitted to the GTFCC Independent Review Panel for expert advice and recommendations to improve each plan prior to validation. During the meeting, Mozambique, Kenya and Ethiopia shared their achievements and national perspectives on NCP development.
The Cholera Research Agenda, which was developed to identify the research most needed to help countries meet the Roadmap goals, has officially launched. To establish the agenda, 177 contributors captured the research needs of cholera-affected countries and outlined the 20 top research priorities. Three overarching discovery research priorities were identified as critical for cholera elimination, all focused on the development of new tools (innovative diagnostic tests to improve cholera detection and confirmation as well as new or improved vaccines) and databases (global Vibrio cholerae sequence database to map transmission routes). To accompany the agenda, an interactive online cholera research tracker was developed to monitor research progress.
The GTFCC has also developed a high-level monitoring framework to assess the progress of key Roadmap milestones. The monitoring and evaluation framework is organized around the three Roadmap axes, with a series of impacts, goals, objectives, indicators and targets for each axis.
Despite these advances, many challenges remain. Although COVID-19 containment and mitigation measures have likely reduced cholera transmission, the pandemic has also hindered many cholera control activities, as staff working on cholera-relevant projects have been repurposed, and the pandemic has negatively impacted community engagement, surveillance and access to safe drinking water and healthcare. COVID-19 vaccination has also taken a higher priority over OCV.
Going forward, the GTFCC will continue to support countries as they implement the Roadmap. Technical focus will involve reinforced national surveillance capacity, support for hotspot analysis and targeted multisectoral interventions, ensuring appropriate and strategic use of OCV, targeting hotspots for sustainable WASH interventions, and promoting a community role in cholera control.